Mobile Laser Tag Parties $399 90 mins
Get ready to host the coolest birthday party in your neighborhood! Our Laser Tag Parties bring state-of-the-art equipment right to wherever you are. We service Riverside County and San Bernardino County!
Booking a mobile Laser Tag Party the perfect combination of convenience, excitement, competition and ridiculous fun, and it can also be held both indoors and outdoors! Creating an awesome battlefield in your own backyard, park, gymnasium or place of business is easier than ever before.
Your child and their friends will have so much fun experiencing the thrill of our mobile Laser Tag!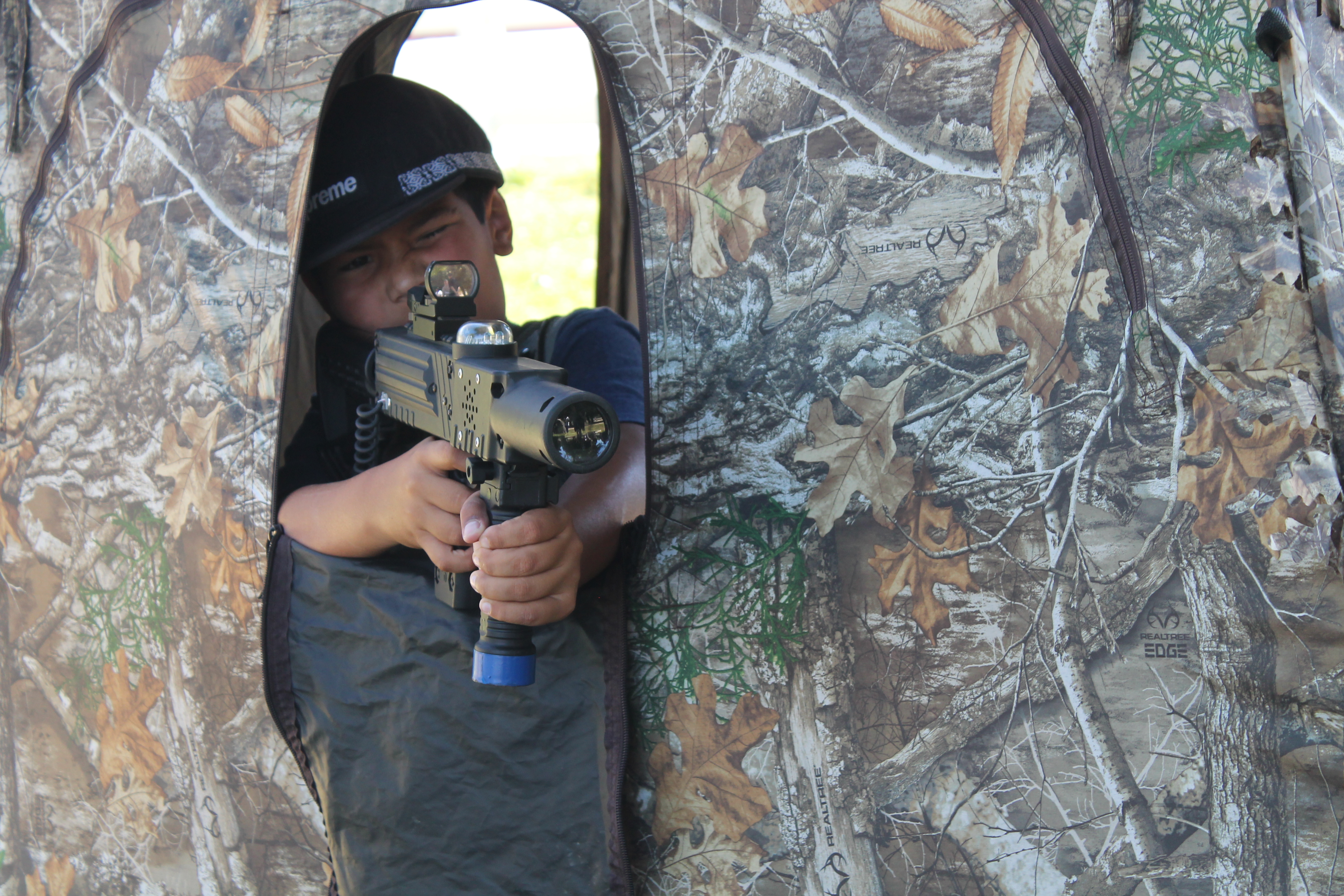 Laser Tag Riverside & San Bernardino Counties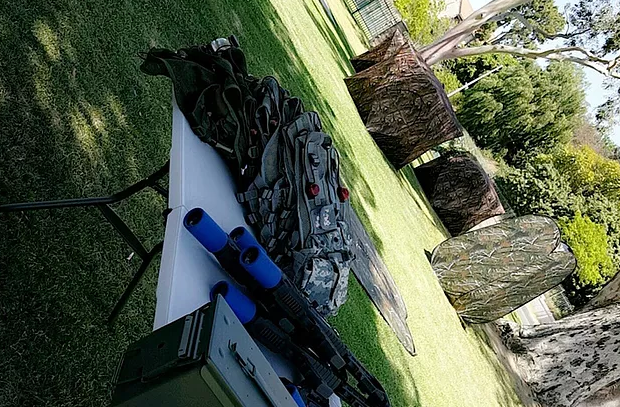 Extreme Game Trailer will arrive at the location of your choice, and before you know it you'll have a customized a battlefield with barriers and other setups in no time at all! We can also keep the party more interesting with a variety of different game modes. Our laser tag game modes will be tactical in nature to provide both a fun and challenging experience!
Our Laser Taggers shoot a harmless infrared beam (similar to your TV remote). It is completely safe and just promotes good, clean fun for all to enjoy! All of our missions are gender neutral and great for all ages. Not to mention they can be played either indoors or outdoors. in daylight or at night!
State-of-the-art Laser Tag Equipment
Our laser taggers are the best in the market for Laser Tag equipment and offer state-of-the-art technology. They offer superior range of over 1400 ft., and we are able to setup each tagger to a specific gun type to control every aspect of game play from the referee tagger. What does this mean for you? It means you can have a very customized game since we can control how fast or how slow the rounds will be. Great for all levels of skill and all age groups!
Extreme Game Trailer will also be on site to help the kids with the game modes, help set up and tear down, and to get the party hyped up. We pride ourselves in taking the extra time to help the kids with advice for how to get the win. Book your Laser Tag Party today in Riverside and San Bernardino counties!