For your kid's next birthday party or event, let them all try a taste of Virtual Reality (VR)! Our immersive, 3D virtual reality experience is a must-try for gamers of all ages! Once you put on your VR headset, you are transported into a new, realistic environment– without the motion sickness too! Our VR game trailer rental in Temecula offers a good balance of classic gaming and cutting-edge virtual reality technology to create an unforgettable gaming experience for all types of gamers! Not only does virtual reality gaming offer a fun, challenging way to play video games, it also promotes a good amount of exercise at the same time. Our VR games are easy to play, but also difficult enough to where the kids will want to play it again and again to master it! This is the new and improved way to enjoy gaming on a whole new level. Rent your own Virtual Reality Game Truck for your next party in Temecula!
The Best PLAYSTATION 4 VR GAMES
Our VR game truck rental in Temecula offers some of the most popular virtual reality games on the Playstation 4, such as Creed: Rise to Glory, a fun and athletic boxing game that really packs a punch! In this game, you'll be submerged in a virtual, 360-degree boxing ring, and fighting against your opponent for the grand title! You'll be able to punch, dodge and block quickly and easily in whatever strategy you desire. The cutting edge VR technology is so fluid, you'll be convinced you're really there!
We also offer the game Beat Saber, a challenging yet addicting rhythm game where you hold virtual lightsabers and slice glowing cubes to the beat of many songs. This game offers many levels of difficulty, so it's great for those who are just trying it out, and also those who are more skilled. With such a large selection of songs, as well as a range of challenging difficulty levels, the kids won't want to put down their sabers! With exciting PS4 games like these, every kid at the party will be lined up to give it a go!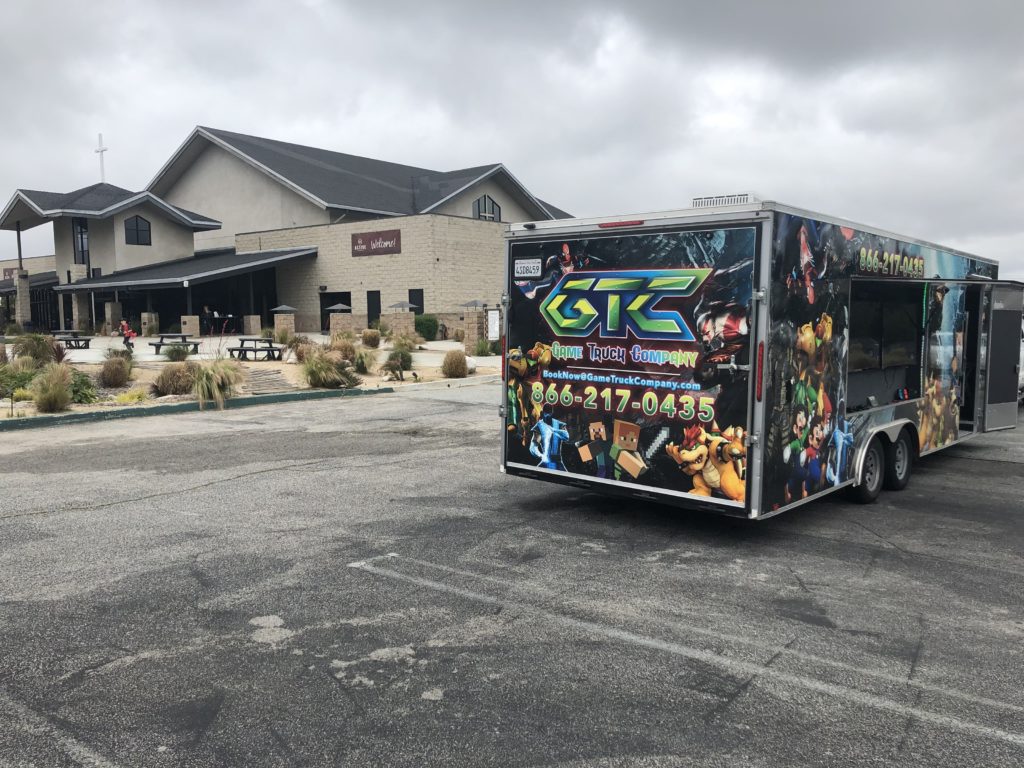 Your next party will be the talk of the neighborhood with our VR Game Truck Rental in Temecula. Book a new and thrilling virtual reality gaming experience for your kid's next birthday party or event today with Extreme Game Trailer! Book now or call us today to learn more about our VR Package: 1-800-306-1280.